Restoring Your Teeth
Displaying your best smile is always a great feeling. At TLC Family Dental Centre, we believe you should have every opportunity to do so.
Our experienced team delivers safe and effective treatments for teeth whose pulp has become inflamed or infected. Dealing with severely damaged or infected teeth can be stressful—root canal treatment is an appointment away!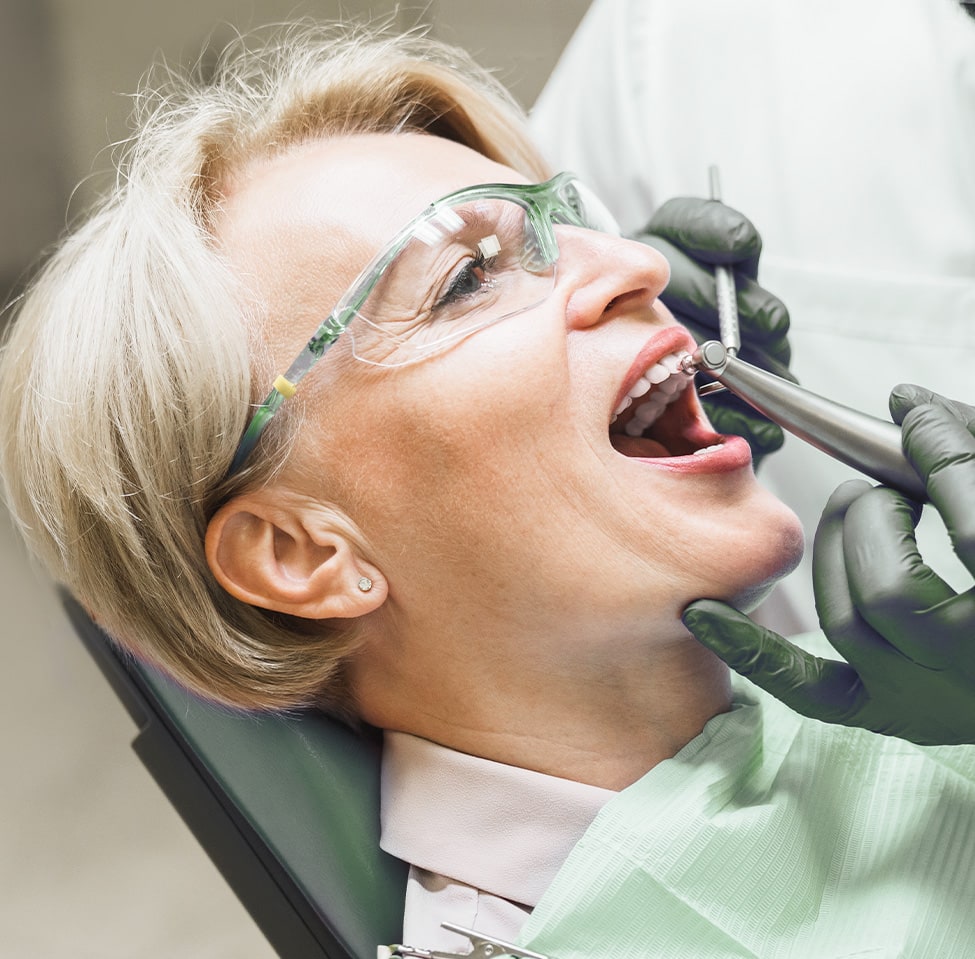 The Root Canal Journey
Root canal treatment is a routine procedure to treat teeth that have become inflamed or infected.
Our team of dental professionals will remove infected or injured tissue from inside the crown and roots of the tooth. Once cleaned up, the canal is then disinfected, shaped, filled, and sealed. Root canal treatment can be the best option to retain a tooth that has suffered damage.
Taking proper care of your teeth and gums is essential. The best prevention method to avoid a root canal treatment is to practice good oral hygiene habits, such as brushing twice a day, flossing once a day, and visiting your dentist regularly.
Some Helpful Information
When germs enter your teeth through cavities, cracks, or bad fillings, your teeth can become abscessed. A tooth becomes abscessed when the pulp of the tooth is infected. A root canal procedure is done to remove the infected pulp from inside the tooth.
Following your treatment, our dental professionals will restore your tooth to give it as much of a natural look as possible. It's important to us that you leave with a smile. Learn more about root canals by booking an appointment with us today!
Our Location

Our Address
5209 Discovery Way #4

Leduc

,

AB

T9E 8N4
Our Hours
Monday

:

12:00 PM

–

8:00 PM

Tuesday

:

8:00 AM

–

4:00 PM

Wednesday

:

8:00 AM

–

4:00 PM

Thursday

:

8:00 AM

–

4:00 PM

Friday

:

8:00 AM

–

3:00 PM

Saturday

:

Closed

Sunday

:

Closed