Restoring Your Teeth
Dental veneers are a great way to fix crooked, damaged, and misshapen teeth. Veneers are a cosmetic procedure that can also be used to cover up stained teeth and fix uneven spacing between teeth.
At TLC Family Dental Centre, we use custom-made porcelain veneers to fit your teeth and work with you to realize your smile goals.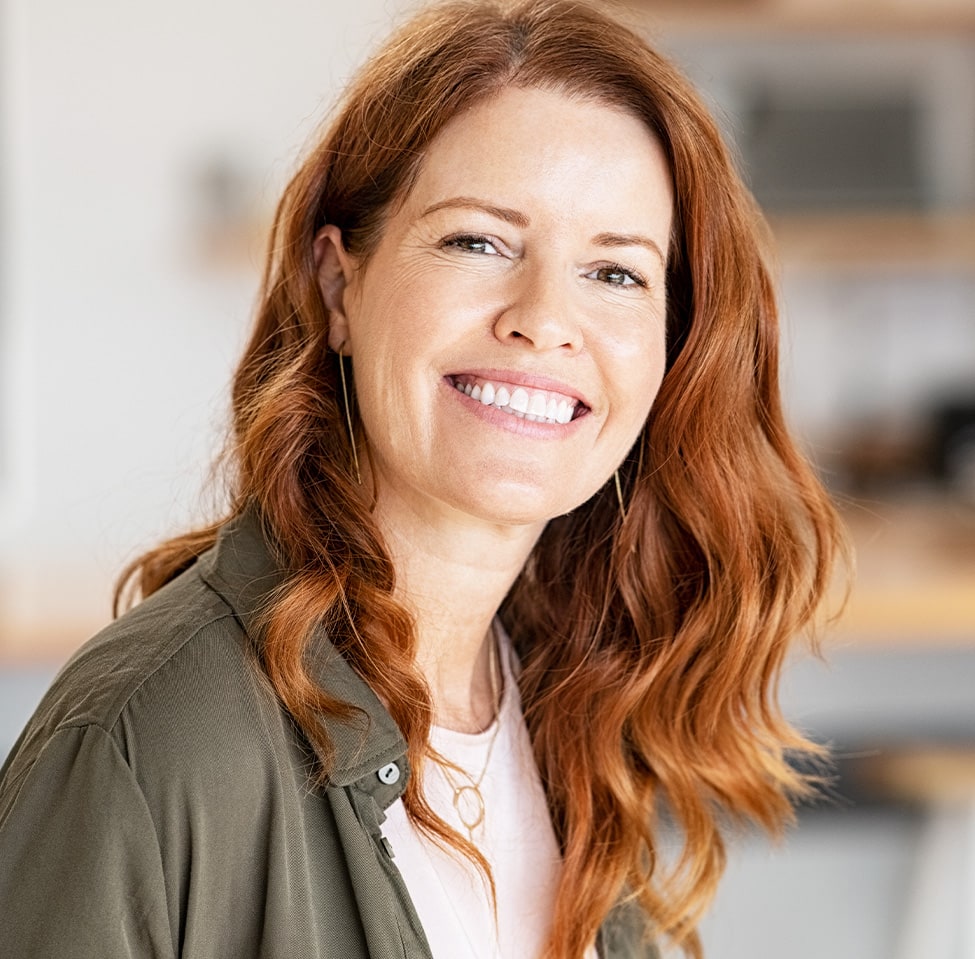 What Are Dental Veneers?
Dental veneers are thin shells that are attached to the front of your teeth. Veneers can cover up any damages or cracks so you can smile with confidence.
The most common materials used for veneers are porcelain and composite resin. Porcelain veneers are the popular option since they are stronger and won't stain or change colour on you.
The veneer process involves your dentist removing a thin layer of enamel from your teeth to make room for your new veneers. Your dentist then makes a mould of your teeth, and this mould is used to make your custom set of veneers!
While your veneers are being prepared, your dentist may opt to place temporary veneers as a placeholder until it's time to attach your new custom-made veneers. These temporary veneers should be handled with care, as they can come loose easily.
Once your veneers are ready, your dentist will attach them using a mild chemical for bonding. Your porcelain veneers are then glued to your teeth using composite resin cement.
Am I a Candidate for Veneers?
Veneers are a great option to add to your smile, but not everyone is a candidate. You should definitely check with your dental professional since there are some reasons why dental veneers may not be for you:
If your tooth doesn't have enough enamel left, your veneer won't be able to stick to it properly.
Your tooth may be damaged, and too much of it is missing to attach a veneer. In this case, a crown may be an option.
Frequently grinding or clenching your teeth can cause the porcelain veneers to chip or break, which can be costly.
Porcelain teeth need to be brushed and flossed daily like your natural teeth. Maintenance is an essential part of the dental veneer process and shouldn't be ignored.
Your ideal smile is achievable, and at TLC Family Dental Centre, we want to be a part of that journey with you!
Book an appointment today to set off on your veneer journey with TLC Family Dental Centre.
Our Location

Our Address
5209 Discovery Way #4

Leduc

,

AB

T9E 8N4
Our Hours
Monday

:

12:00 PM

–

8:00 PM

Tuesday

:

8:00 AM

–

4:00 PM

Wednesday

:

8:00 AM

–

4:00 PM

Thursday

:

8:00 AM

–

4:00 PM

Friday

:

8:00 AM

–

3:00 PM

Saturday

:

Closed

Sunday

:

Closed